When the days begin to shorten and there is an undeniable chill in the air, the excitement for the holiday season in Colorado is palpable. No matter how everyone chooses to celebrate their favorite winter holiday (Hanukkah, Kwanzaa, Soyal, Winter Solstice, Christmas), the traditions all have something in common, coming together to celebrate and be thankful.
So to kick off the holiday season, we're diving into gratitude and giving thanks, what it means, how to practice it and what we are grateful for.
The Meaning of Thanksgiving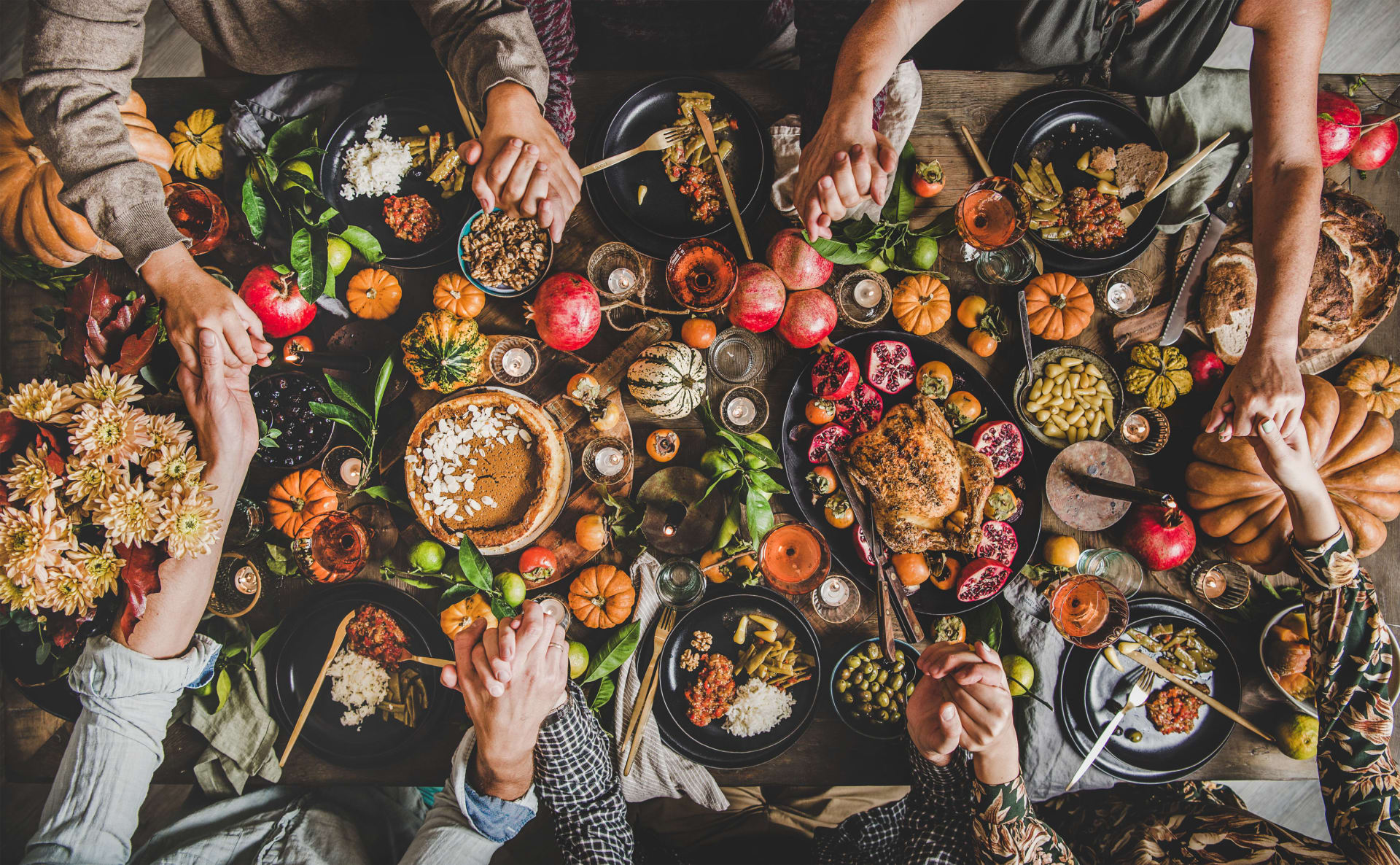 There's a lot to be grateful for and what better time of year to really dive in than Thanksgiving? A holiday derived from sharing a meal and time with loved ones while giving thanks, it's one of the best times of year.
While Thanksgiving did not become a national holiday until the late 1700s, the original event held in 1621 was significant in that, according to historians, colonial Pilgrims' harvested a meal that they shared with Wampanoag Indians who "were key to the survival of the colonists during the first year they arrived to the country. Subsequent meals were shared in years following to celebrate everything from the end of a long drought, a bountiful harvest, the end of war and to give thanks to God.
Today, the tradition has expanded to encompass hundreds of different traditions(watching football, participating in a race or athletic competition, tracing children's hands on paper and creating turkeys out of handprints, etc.) but one thing remains constant, the sharing of a meal and giving thanks.
Building a Practice of Gratitude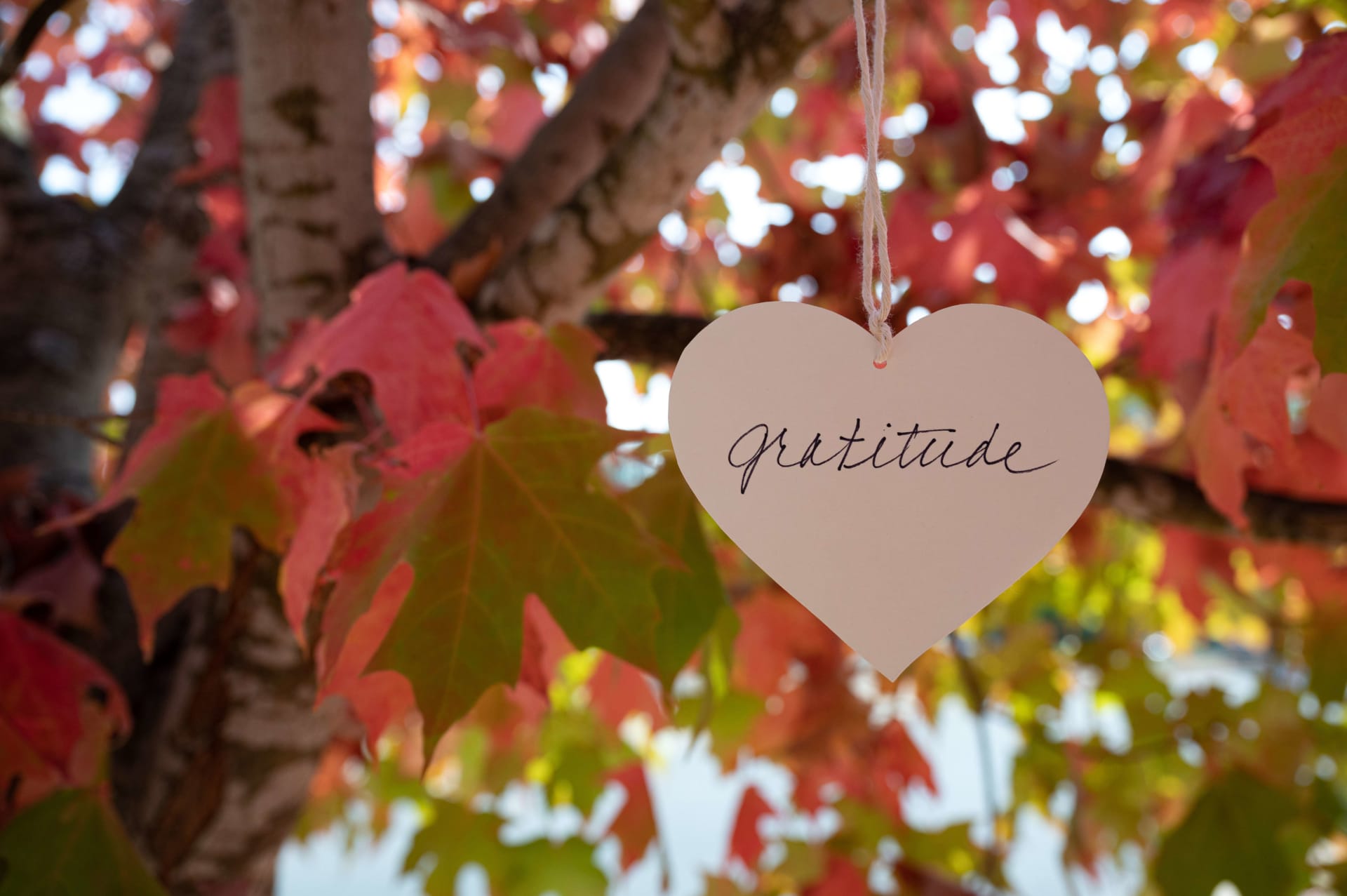 "Acknowledging the good that you already have in your life is the foundation for all abundance." Eckhart Tolle
In recent years, the act of practicing gratitude on a daily basis has inspired multiple mobile apps, books, movies and even popular cultural movements. It's often said that one of the most powerful ways to rewire your brain for more joy and less stress is to focus on gratitude. Building your capacity for gratitude isn't difficult. It just takes practice. With a little practice, you'll see noticeable changes including improving mental health, boosting relationships with others and even physical health improvements. Here are 6 tips for practicing gratitude.
Keep a gratitude journal
Take time each day to jot down things you are grateful for. Focus on little, ordinary events or the way someone made you feel or just a happy coincidence that occurred throughout the day. Jot down one or five things, but get in the habit of adding to the journal every day. Gratitude begets gratitude, and soon enough, you'll be seeing blessings in everything.
Be present
Start to slow down and take in little moments throughout the day. When you start to pay attention to the world and people around you small miracles unfold right before your eyes. Being present more allows gratitude to naturally begin to grow and expand to others.
Share with others
Saying thank you to others and sharing what made a difference in your day, week, year or life is incredibly impactful. Research shows that expressing gratitude to others creates stronger and closer relationships so offer verbal thanks to friends, family, coworkers, complete strangers when something they do makes you feel a sense of gratitude.
Practice Mindfulness
Quieting the mind, also referred to as meditation or mindfulness, can help bring you back to center. It can be done anywhere and for any amount of time and, research shows, is a proven way to relegate stress and anxiety. Whether you're just taking a deep breath on a beautiful hike or starting a deep meditation series before your morning coffee, start with acknowledging what you are grateful for and breathe deep.
Explore Nature
The crisp air, the bustling leaves on the trees, the sound of the rain falling softly on the pavement, a babbling brook or a chirping blue jay all naturally foster an environment that makes slowing down and acknowledging gratitude easier. Research shows that spending just 20 minutes outdoors lowers stress hormones and in the amazing state of Colorado, nature is abundant and easy to explore!
Repeat
There is no perfect practice, creating something that works for you is part of the process. Research shows that on average, it takes more than 2 months before a new behavior becomes automatic — 66 days to be exact. And how long it takes a new habit to form can vary widely depending on the behavior, the person, and the circumstances. So stick with it, don't let a bad day deter you from the overall long-term goal - and if anything, be grateful that you are learning something new!
Practicing Gratitude
So what are you grateful for? We listed 3 reasons that we are grateful for living in the amazing state of Colorado to help kick off a new season of gratitude!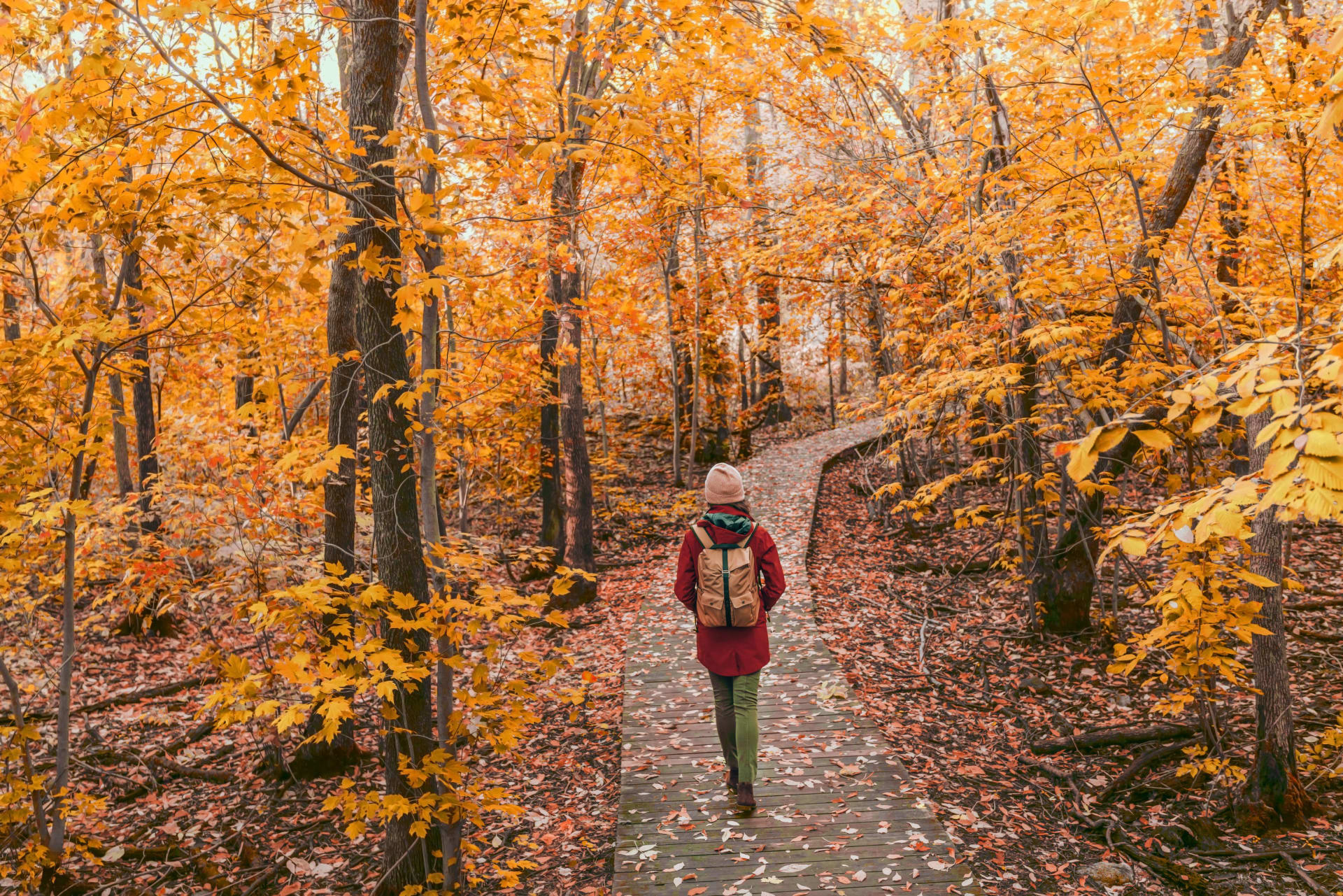 The Nature
Colorado boasts four national parks (Rocky Mountain, Black Canyon of the Gunnison, Mesa Verde and Great Sand Dunes), 42 state parks, spectacular mountain ranges, desert basins and canyons, natural amphitheaters carved into red rock, raging rivers and so many different places to explore it would take more than a lifetime. The beauty of the Centennial State is second to none and we're grateful for all of it.
The Wildlife
Colorado's wildlife is just as mesmerizing as the spectacular sunsets over the Rocky mountains. According to Colorado Outdoors, there are nearly 1000 diverse species of wildlife in Colorado, from the state bird the lark bunting, to the state animal the Rocky Mountain bighorn sheep. Colorado is one of the best places in the nation to enjoy wildlife. Hunters and anglers, birders and wildlife watchers alike can appreciate the lynx, shiras moose, cutthroat trout and elk that roam free. The state's elk herd is the largest in the world and conservation efforts have helped moose, fish, toads and even ferret populations flourish again.
The Seasons
Four distinct seasons make Colorado one of the most visited destinations in the United States. When the leaves turn, photographers from around the world flock to Colorado for the quintessential Quaking Aspen shot. Champagne powder beckons world-class athletes, families and visitors for a chance to play in some of the most incredible snow in the west. In the spring, breathtaking fields of wildflowers cover the mountainsides and summer turns the entire state into a natural playground. With hundreds of days of beautiful weather and clear, blue skies, Colorado is a state like no other.
We're grateful to call Colorado home. As a family of Colorado natives, we love to celebrate all things big and small outdoors and have come to appreciate all that Colorado has to offer even more as we raise our young son. We're also grateful for the opportunity to help clients find their homes here and welcome the opportunity to do so for many more people!