Denver is a beautiful city brimming with shopping, recreation, and dining opportunities. Everywhere you turn, there is something to do and picturesque scenes to behold. While there are a plethora of small, locally-owned businesses to support in Denver, we've compiled a handful of local favorites that help make everyday life more enjoyable. Stress less about where to shop and focus more on all the fabulous ventures you will undertake with the help of these local treasures. 
Bloom by Anuschka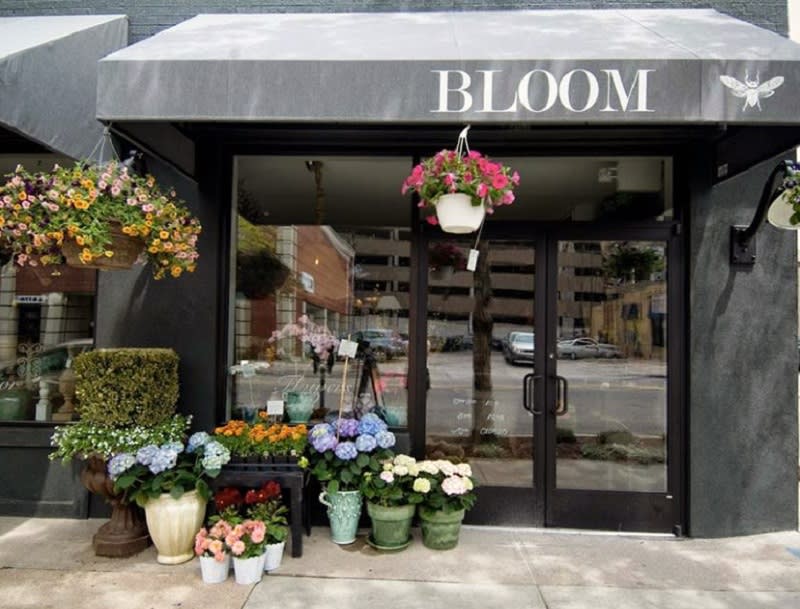 Credit: Goop
Beautify your home, and leave a memorable mark on your loved ones with the help of Bloom by Anuschka. This local gem provides the community with unique gifts ranging from candles and jewelry to art and home furnishings. Bloom's staff creates stunning floral arrangements that range from charming succulents to colorful springtime blooms, so whether you need centerpieces for your special wedding day, a corsage for prom, or an eclectic bouquet to brighten up your dining table, you can acquire all your flower needs at bloom.

The jewelry selection is simply divine. Bloom bracelets are handmade by Anuschka from beads sourced from around the globe. Stop by for Hannah Blount's rare jewelry pieces crafted in an organic and cultivated fashion, featuring mixed metals and stones. Feel good knowing Alex Fitz's high-quality jewelry is created with recycled 18k gold and conflict-free stones. These are just a few of the fantastic artists that Bloom by Anuschka showcases, so be sure to visit so you can view the wide variety.

Beyond the flowers and jewels, there are an array of gifts to choose from. Bloom sells homemade and spirit rejuvenating candles, and the boutique is the only retailer in Denver that sells the Cire Trudon candle line, boasting specially crafted candles inspired by Trudon's worldly travels. Pick up some natural bath and beauty products, including Bloom peppermint lip balm, headache rollers, hydrosols, lavender salt scrubs, and more. Take a glimpse at the website to view Anuschka's favorites, and stop by when you're ready to buy some genuinely spirit-lifting artisanal products.
Show of Hands
Your heart will beam with excitement when you step into the Show of Hands boutique, given the colorful collection of artwork and extraordinary gifts. The friendly shop dog, Millie, will undoubtedly greet you on your way in! The shop owner, Katie, has been bringing a vibrant variety of goods to the Denver community and affectionately refers to the store, which has been operating in Denver for over 38 years, as her happy place. With garden art, home decor, jewelry, stationery, apparel, and more, you can find a broad range of treasures at Show of Hands.

The line of garden art is filled with whimsical flying pig whirly mobiles, owl planters, blue lizard statues, and other fun designs to adorn your garden. Colorado-centric products made lovingly by local craftspeople can be found here, including hand creams, soaps, kitchen tools, art, clothing, and more. With charming wooden signs, bone-shaped leash racks, unique jewelry, scented candles, tea towels, and so much more, Show of Hands is a one-stop-shop for all your specialty gift needs. 
(Image Credit: Show of Hands)
Two Pals & A Pup
A life well-spent is made complete with a dog by your side. Shower your canine companion with all the love and attention they deserve by bringing them to Two Pals & A Pup. Store owner Jen and her staff are knowledgeable and friendly, getting to know their customers and their four-legged buds by name.

The main pull to this bow-tique is its vast array of fabulous bakery items your dog will adore. From peanut butter flavored birthday bones to pupcakes, organic half gone & bow tie cookies to tummy yummy birthday cakes, the bakery case is brimming with delectable snacks for your fur babies. Stop by for some tasty morsels for your favorite pup, or pick up a birthday cake fit for your next canine birthday jubilation.

You can also find all the dog toys your furry friend could ever desire here. Snag your furry friend a plush stuffed animal for snoozing and snuggle time or tough toys for your vigorous chewer. Whatever your prerogative, you'll indeed find the right gift at Two Pals & A Pup that will make your woofer feel part of the family. 
Trouts Fly Fishing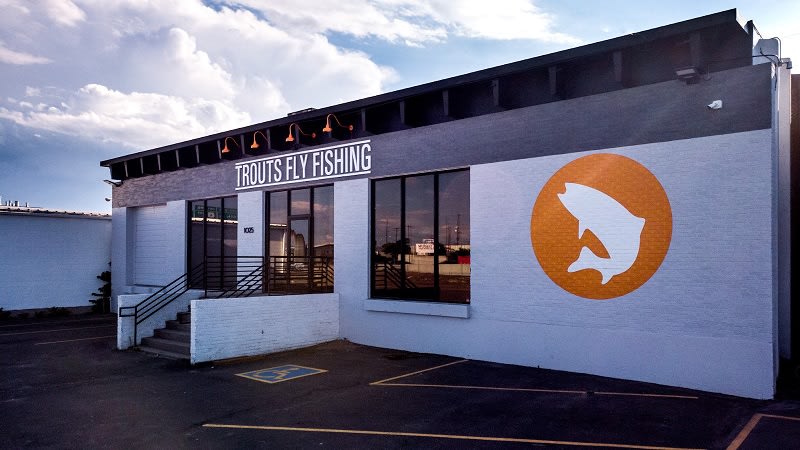 Credit: Trouts Fly Fishing
Fly fishing is a favorite local pastime of Colorado residents, and finding a great store to purchase all the necessary gear is an essential feat. Trouts Fly Fishing is the premier fly fishing retailer and outfitter in Denver. Owned and operated by a Denver resident and fly fishing enthusiast, Trouts is a full-service stop that will aid you in acquiring all your fly fishing needs. Whether you're a novice or an expert, this shop provides a friendly atmosphere that welcomes all anglers.

Employees are experienced anglers themselves and are over the moon to aid you in searching for all things fly fishing-related. This top-tier store has everything you need for a fun and successful day on the water. Their selection of rods and reels is extensive, ensuring you'll find what you're seeking. You can find tackle, apparel, tools, coolers, fly boxes, and more.

In addition to the fine selection of fishing goods offered, Trouts Fly Fishing provides customers with various services, making them stand out from the competition. If you're a beginner and aren't ready to commit to purchasing fly fishing equipment, you can opt to rent equipment for a trial run on the water. Once you've fallen in love with fly fishing and are ready to buy world-class gear from Trouts, you can join the Trouts' Signature Rod Service. You get exceptional services with a $500 minimum rod purchase, including a complimentary replacement if the rod breaks.

If you have a working old rod and reel at home that hasn't seen the light of day in a while, you can trade it for new digs with the Trouts Gear Trade-In program. Given the fantastic offerings of the shop, joining the Angler Reward Program is a must for fly fishing enthusiasts. As a member, you can receive a 10% discount on qualifying purchases. Considering the multitude of products and services offered, you must stop by Trouts Fly Fishing before your next fishing trip.
Leven Deli Co.
All this shopping will undoubtedly develop your appetite. Once all your retail shopping and fishing ventures are through, you're going to need a place to refuel. Levin Deli Co. is the perfect place to grab lunch to-go for that fishing trip, happy hour spot, or dinner after a long day of retail therapy. This spot is the neighborhood go-to for tasty sandwiches prepared on homemade bread.

Open breakfast through dinner, it's always a great time to stop by. The market menu is fully stocked with take-and-bake dishes, including roasted delicata squash, taleggio mac and cheese, artichoke lasagna Bianca, and spicy Italian sausage and peppers. Homemade sourdough, delectable cheeses, and charcuterie are always available and make terrific options for a sunny family picnic.

Lunch is served from 11-4 pm daily and includes all-time favorites like the pastrami Reuben and the number 18, a smoked turkey Reuben served with Jarlsberg cheese, slaw, and Russian dressing atop toasted rye. For a sweet post-lunch treat, try the chocolate, tahini, and malted milk brownie or a classic snickerdoodle cookie. You can even opt to take home a dozen to share! Your kids will love knowing they can enjoy a classic grilled cheese while the adults relish a ham jam sandwich topped with savory caramelized onion jam. For all your lunch and deli needs, look no further than Levin Deli Co.

Once you are prepared to call Denver home, contact real estate agent Luke O'Bryan. Luke is a highly experienced realtor with exceptional customer service and a passion for exploring Colorado's natural ventures and supporting Denver's locally owned businesses. Whether you seek homes for sale in Cherry Creek, Washington Park, or any of the fabulous communities Luke services, he will indeed lead you to the luxury Colorado estate of your dreams so that you can lead an adventurous Colorado lifestyle! 

*Header Credit: Let's Roam