Downtown Denver

Downtown Denver is a metropolis welcoming to residents, visitors, tourists, and adventurers alike. The region's rich history is ever-present through the neighborhood's various restoration projects and conservation efforts. Today's downtown area is brimming with posh breweries, lush parks, entertainment venues, and a thriving culinary scene.

On a typical day in Downtown Denver, locals can be found enjoying a hot cup of joe and donuts from Little Owl Coffee in the neighboring Commons Park. After an afternoon of nature and conversation, a comforting Southern meal of fried chicken and mint juleps is savored at Tupelo Honey. When it comes to evening entertainment, locals are spoiled for choice: a live indie rock show at Marquis Theater, perhaps, or a jazz show with dinner and drinks at Nocturne. There's always the Denver Center for the Performing Arts, which offers intimate cabaret, Broadway tours, or local theatre productions. No matter the occasion, Downtown Denver has so much to choose from it's impossible to list it all. All things exciting, inviting, and vibrant culminate in Downtown Denver.
Bonnie Brae

For a homey neighborhood featuring lush, tree-lined streets, small mom-and-pop shops, and a central community park, head to Bonnie Brae. Here, you can enjoy a quiet life-building community with your neighbors while spending your days noshing at some of Denver's best restaurants — perhaps after roaming Bonnie Brae's various pedestrian trails.

Start your day with a lemon-sugar crepe from Katherine's French Bakery & Café before strolling over to Bonnie Brae Park to bike along its whimsical path and view colorful flower beds. Stop by Bonnie Brae Ice Cream, a local favorite that's been dishing out ice cream for over 30 years, then meander to the locally owned shops and restaurants to get your daily errands and shopping underway. All your needs are a stone's throw away in Bonnie Brae.
Capitol Hill

Capitol Hill is studded with historic mansions that were once home to Denver's well-to-do. Today, the community boasts a bohemian vibe. The crafty feel attracts artists with its many eateries, bars, clubs, and entertainment venues. Capitol Hill remains a unique and diverse community brimming with culture, history, and Denver's finest museums.

The Molly Brown House Museum is a Victorian-era house-turned-gallery dedicated to showcasing Titanic survivor Molly Brown's activist and philanthropic work via educational exhibitions and programs. Get a glimpse of various Western and regional artworks at the highly acclaimed Denver Art Museum. Once you've become thoroughly inspired, head to the Colorado State Capitol for an inspiring tour and history lesson of CO. End your busy day with a punch clock cocktail at Hudson Hill and dinner at the acclaimed Fruition, named one of the top 10 restaurants in the U.S. Artists and free spirits are welcomed with open arms in Capitol Hill.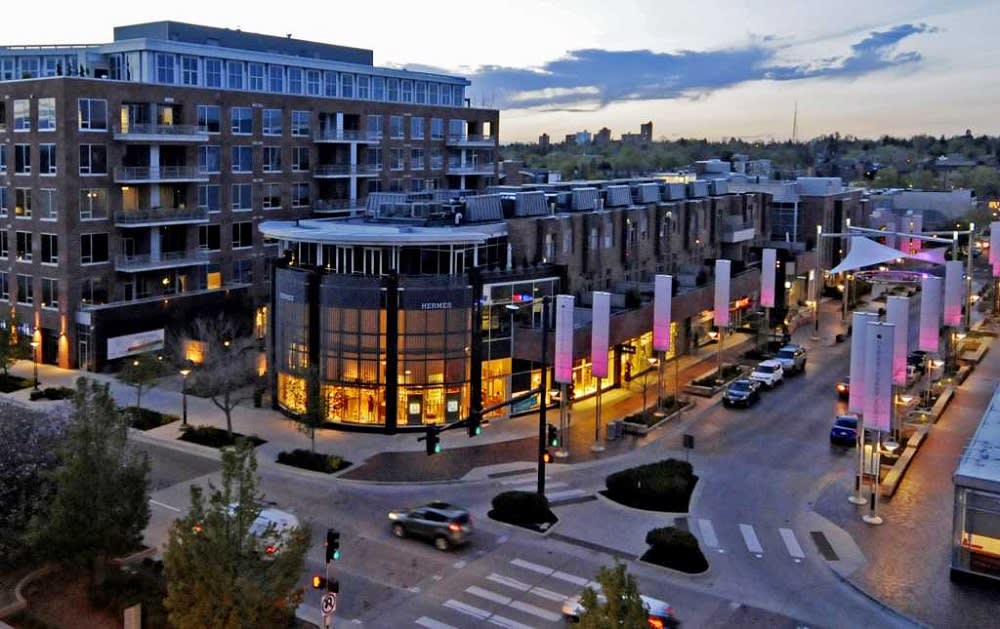 Cherry Creek North, Credit: denver.org
Cherry Creek

Cherry Creek is best known for being a charming, walkable, and fashion-forward affluent community. Shops, restaurants, artistic pursuits, and outdoor recreation are at your fingertips. Residents pay top-dollar to live in this highly sought-after neighborhood, inhabiting everything from charming duplexes to luxury townhomes. Given the array of lavish amenities within reach, it's clear to see why people love living in Cherry Creek.

Head to the outdoor shopping center Cherry Creek North to delight in various art galleries, boutiques, world-class restaurants and hotels, outdoor cafes, multiple gardens, and public artworks. Stop by Blue Island Oyster Bar & Seafood for a delectable brunch of oysters, crab cake, and asparagus salad. Next up, head to Revampt to browse reclaimed, recycled and refurbished works of art by over 100+ artists before picking up some high-quality food for your fur babies at Chuck & Don's. Treat yourself to a rejuvenating facial at Hand and Stone Massage and Facial Spa for a soothing finish to your day.
Washington Park

Known to locals as Wash Park, Washington Park lies to the west of Bonnie Brae. Wash Park's appeal lies in its eponymous community park, retail locations, and restaurants.

The breathtaking 161-acre park is the neighborhood's main attraction, featuring two lakes, stunning green gardens, basketball courts, tennis courts, picnic areas, a playground, a recreation center, and plenty of open green space for passive recreation. There's always something going on in the park, from yoga classes to volleyball games. Stay active and social by bringing your kids to the rec center to enjoy various family-friendly programs and courses. If you have an active family who treasures the outdoors and the recreation that follows, Washington Park is the perfect place to call home.
Crestmoor

Crestmoor is a quaint enclave rich in varied architecture and history. It's considered one of Denver's best neighborhoods due to its peaceful atmosphere, three neighborhood parks, excellent public and private schools, and proximity to Cherry Creek. If you enjoy a quiet lifestyle and cherish time spent with your family outdoors, Crestmoor is the ideal destination for you.

On any given day, you can view Crestmoor residents walking their dogs, jogging, and basking in the Colorado sunshine. Crestmoor Park provides everything needed for a fun-filled family outing, including picnic tables, a bike/pedestrian path, a soccer field, a baseball/softball field, a tennis court, and fitness equipment. Another local favorite is Cranmer Park, commonly known as "Sundial Park." The park is home to a beloved 6-foot sundial and plaza that are the backdrop of countless people's cherished memories, from taking in beautiful sunsets to children's playtime and exploration. Take your kids to Sunset Park for Storytime in the Park, where Schlessman librarians read stories aloud under the shade of trees by the playground. Your family will adore Crestmoor.
Hilltop

Don't let Hilltop's small size fool you — it is one of Denver's most beautiful and coveted communities. It's known for its excellent schools, quiet streets and is just east of Cherry Creek.

People flock to Hilltop to be close to the array of shops and restaurants of Cherry Creek, as well as the parklands weaving throughout the area. Spend your days playing sports with your kids at Crestmoor Park and viewing the iconic sundial of Cranmer Park. Your children can't help but smile with High Point Creamery ice creams in hand, riding their bikes along the safe neighborhood streets. Everyone in the family will relish the fabulous childhood that Hilltop allows.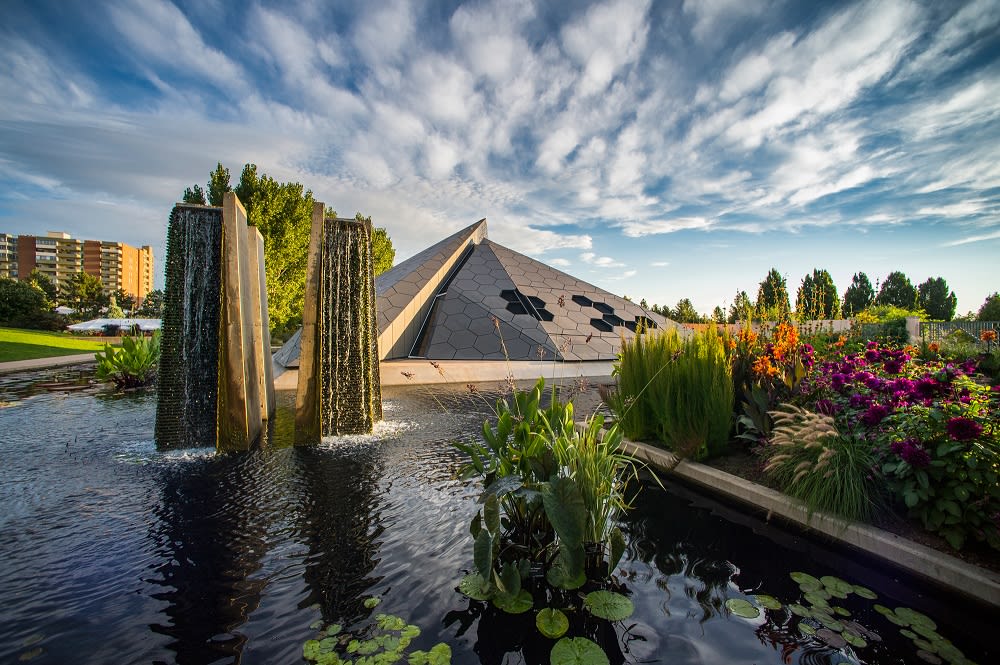 Denver Botanic Gardens Science Pyramid, Credit: Architect Magazine
Congress Park

Congress Park's main draws are its proximity to Downtown Denver, signature park, and various housing types. This lovely district contrasts a small-town feel with beautiful mansions in a broad range of architectural styles. Locals spend their days shopping at multiple boutiques and relaxing in the park.

There are plenty of amusing pastimes available to Congress Park residents. The namesake park has numerous facilities to enjoy, including a picnic pavilion and tables, a playground, an outdoor pool, a tennis court, a pickleball court, and fields for football, baseball, and soccer. Another beloved feature in this community is the Denver Botanic Gardens, where friends gather to delight in various events, programs, exhibits, and more. Cultural, recreational, and community involvement needs are easily fulfilled in Congress Park.
Highlands

The Highlands is an expansive 250-acre neighborhood located next to Downtown Denver. Highland Square, Tennyson Street, and Lower Highland (LoHi) comprise this fantastic area, and each district has its charm. Highland Square is quite posh, featuring wine shops, world-class restaurants, boutiques, and entertainment opportunities. The Tennyson Street district is the most bohemian of the three, offering residents art, culture, music venues, and international cuisine. LoHi has a more hip air about it and is home to many contemporary eateries and bars. It's also known for its panoramic views of Downtown Denver and the Highland Bridge. Folks from all walks of life adore living in these Highland nooks. Whether you prefer bar-hopping and shopping or viewing art and sampling various restaurants, Highlands has it all.
Park Hill

Park Hill is one of Denver's oldest neighborhoods, featuring tree-lined streets filled with garden apartments and single-family homes. East Colfax Ave is home to all the shops, eateries, and services you could ask for, while just west in City Park lies a multitude of fun activities.

Head to the Denver Museum of Nature & Science to discover the world through the museum's planetarium, exhibitions, programs, science departments, and more. For an up-close and personal view of animals and exhibits, spend the day at the Denver Zoo. Relax and reflect by Duck or Ferril Lake, gain peace of mind at the City Park Meadow, and take in all the glory of nature. Once all is said and done, head to Long Table Brewhouse for a much-needed nightcap.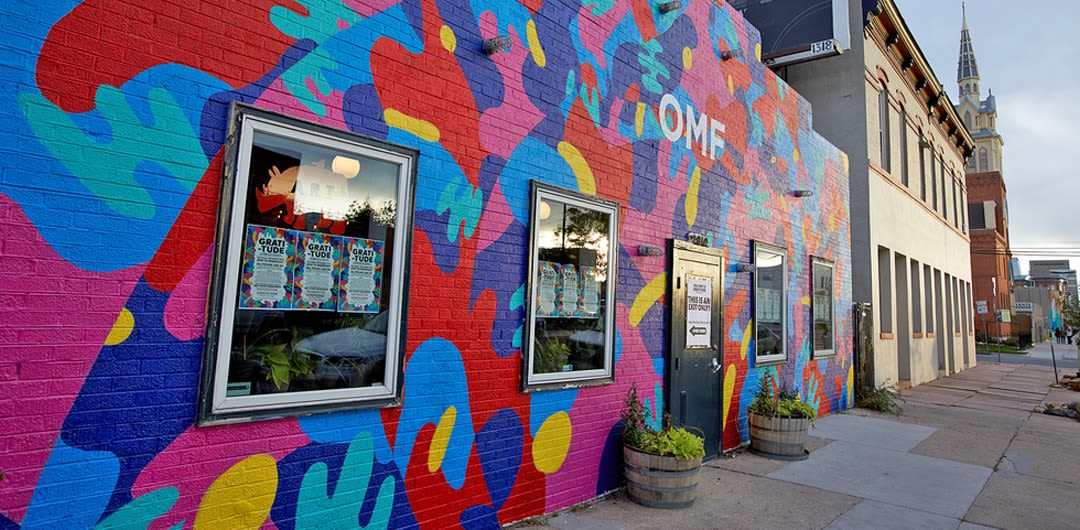 Credit: The Denver Ear
RiNo

The River North Art District, AKA RiNo, is a popular enclave where artists gather to work, visit galleries and studios, watch live music, socialize in breweries, and more. RiNo draws visitors and residents in with its plethora of funky, hip offerings.

Get ready to conquer your day with a CBD nitro cold brew from Blue Sparrow Coffee before making your way to The Source's 45,000 square-foot market hall packed with 25 stalls, including a pizzeria, florist, brewery, retail stores, and much more. Meet your rocker and beer enthusiast pals at Black Shirt Brewing Co for a pre-event brew, then head to Globe Hall to catch a live show while chowing down on delicious barbecue and drinks. You'll never experience a dull moment when you live in RiNo.

Contact Realtor Luke O'Bryan for all your Denver luxury real estate needs. Capitol Hill condos, Cherry Creek townhomes, Hilltop houses, and more — Luke will get you the Colorado home your heart desires.