In Denver, Colorado, there is an expansive art scene with everything from galleries, live music, theater, and more! One area known for its art and entertainment scene is River North, or RiNo to the locals. With so much happening every single day, you will always have something to do. The only downside is having to choose among all the fantastic options. Here is a cheat sheet of some of the amazing options you must check out!
RiNo Mural Program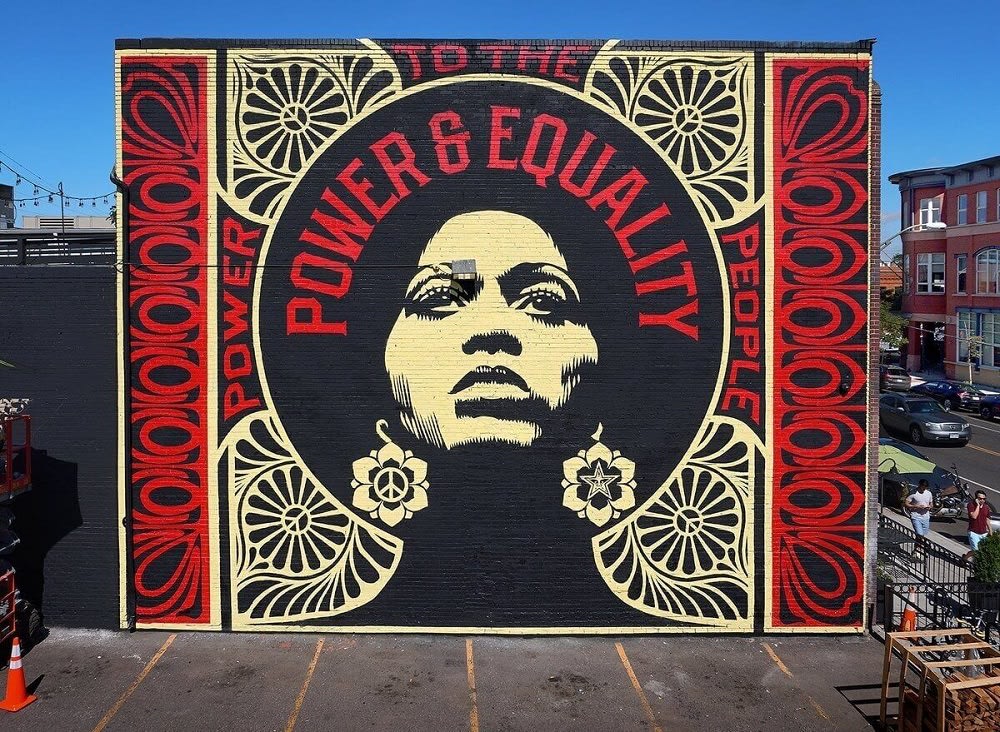 Best known for its murals scattered throughout the area, the RiNo Mural Program features hundreds of murals from local artists. The program was created to work with a diverse group of local artists to facilitate monthly installations around the district so that each piece may receive proper recognition and the work that is done is more intentional on time and placement. Make a day of it by scouting out the beautiful and diverse murals. Follow the map throughout the area and sprinkle in food, beer, shopping and entertainment to top off your day!
The Plinth Gallery

The Plinth Gallery specializes in contemporary ceramics. Its goal is to showcase beautiful artwork while also educating students about ceramic arts. Plinth, which means the base of a platform where a column, pedestal, statue, monument, or structure rests, is the perfect name for a gallery that supports functional and sculptural clay arts created by well-known talent as well as up-and-coming ceramic artists just starting to make their mark. The exhibits change every one or two months to feature unique one-person exhibitions that reflect the broad diversity of ceramic artistry. You can go back multiple times, and there will always be something new to see.
fooLPRoof Contemporary Art Gallery

FooLPRoof Contemporary Art is premised on the idea that art is a form of self-care. As such, the gallery has contemporary art and fine objects for sale for every price point so that anyone can find the ideal expression for their home and style. The art featured is from well-known and emerging artists within the Denver area who must either be invited to participate in the exhibitions or apply and be approved to show their art. In response to the pandemic, the gallery's online selection of art for sale has expanded to allow those unable to visit to participate.
First Fridays

At this monthly event, over 50 studios and galleries leave their doors open to the public until 9 p.m. You will quite literally get to experience art everywhere: studios, galleries, co-ops, alleys, streets. Well, you get the picture. It occurs on the first Friday of the month at locations scattered throughout the RiNo Art District. Participating locations are announced here. When you've thoroughly enjoyed yourself viewing all types of art, spend the rest of the evening catching a show, grabbing a bite to eat or visiting one of the many breweries in the area. .
EXDO Event Center

The EXDO Event Center was designed to host a slew of events for any concept. Concerts, parties, sporting events, fundraisers, fashion shows, trade shows — it has them all! Their stage has seen the likes of Kanye West, Macy Gray, Train, Lance Bass, En Vogue, and more. Going to any event, but especially a concert, is not just a good time, it is an experience. The center uses a state-of-the-art JBL Vertec Powered Line Array sound system, an incredible lighting system that includes lasers, and a modular LED screen. You will leave any event at this space with unforgettable memories of a terrific time!
Crush Walls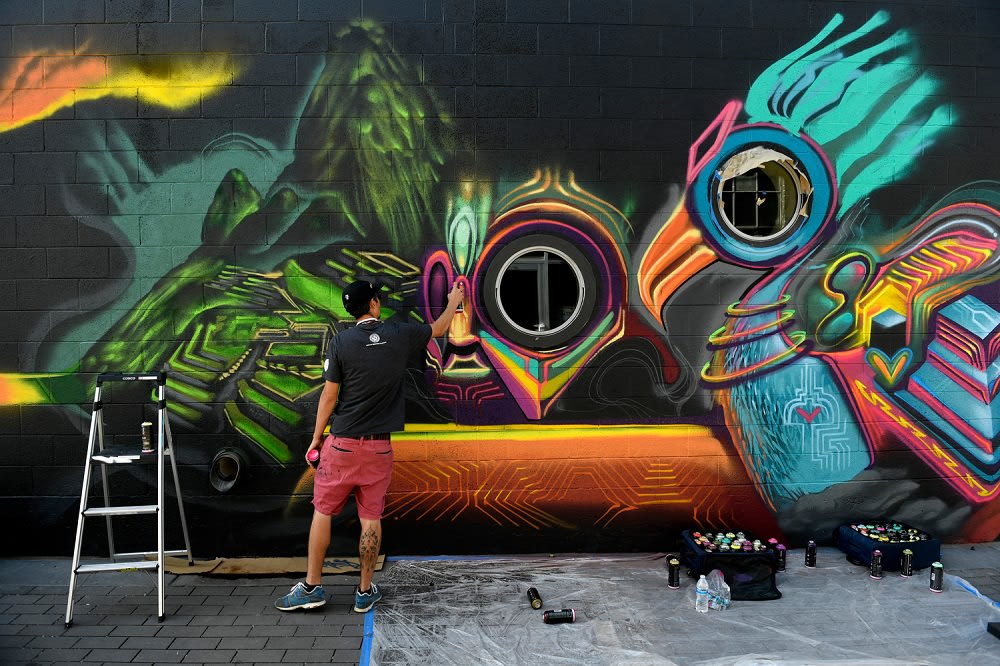 As Colorado's largest urban art event, Crush Walls is a space for creative expression and for artists to gather. The event has shined a spotlight on local, national, and international artists for 12 years. The festival lasts an entire week and celebrates graffiti art through presentations, demonstrations, and live music. By bringing this art form to the masses, people get an inside look at the beauty and creativity graffiti can bring. This is particularly important to offset the negative perception many have of graffiti. Since the art form is often seen as merely something people do to deface things, this event shows how it truly is an art and can be used in imaginative ways to reflect on themes ranging from beauty to the destruction in the world.
Nocturne

Nocturne opened its doors in 2015 and has made jazz music more accessible to a larger audience. The room is acoustically designed to give the music the space it needs to take over and immerse listeners. Most of the artists playing at the venue are there for four to six weeks, so you have a number of opportunities to come back and see your favorite band again before they leave. Because the performers focus on a specific icon that they continuously work on during their time at Nocturne, the show you saw at the beginning is not the same show you will see at the end of their run. Nocturne is open Tuesdays through Sundays, but check the calendar as set times may vary.
Meadowlark Bar

Meadowlark Bar is not your traditional bar. It is also an amazing music venue where you can enjoy hip-hop, electronic, jazz, soul, pop, rock, and more. It even has an open mic night where you can try your hand and let the locals hear what you can do! Every night is a different vibe, so you will never have the same experience twice. With its intimate venue, delicious drinks, and outstanding local music, what more can you ask for? Check the calendar to find out who is playing so you can plan the perfect night out.
Mission Ballroom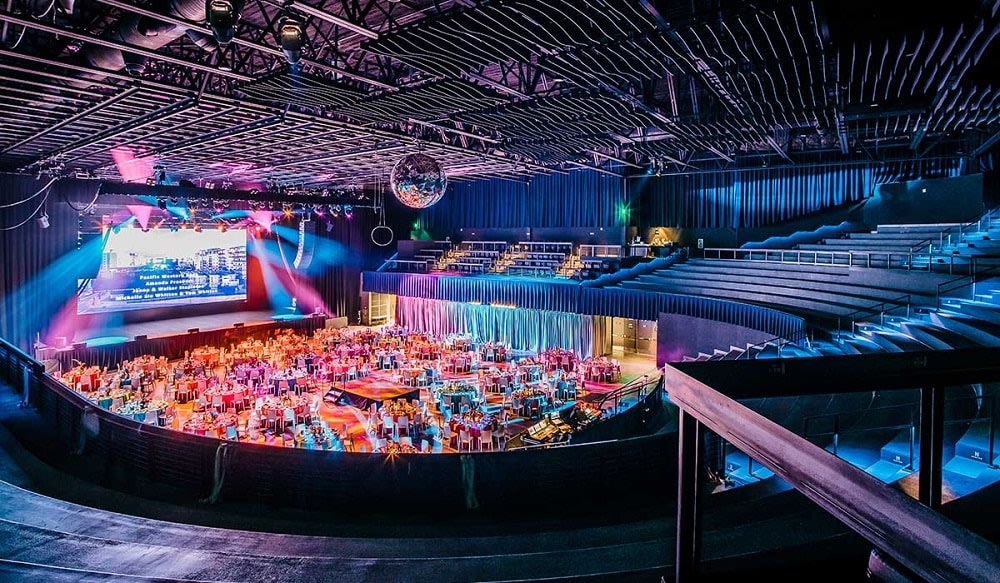 Image courtesy of Mission Ballroom

The Mission Ballroom is the newest concert venue in Denver, opening its doors in 2019. This mural-filled music venue has Instagram-worthy photo opps aplenty, along with an iconic disco ball and the best sound experience available. Here, you'll get to experience a club environment with state-of-the-art lighting and sound and a stage that can be moved to accommodate more people on the main floor. It has a dance floor, reserved seating, and VIP sections that have their own bar area. The space was designed specifically for live music, but it also can be adapted for different audiences and events, including weddings, award shows, galas, trade shows, and more! The ballroom has tons of talented live local and national bands playing on any given day, so make sure to check their calendar online. You can purchase tickets on their website.
Chromatic Cogitations: Rhythm Reboot

Chromatic Cogitations: Rhythm Reboot is an annual resident artist event that brings together 31 artists whose artwork focuses on responding to shifting political and societal pressures while referencing art from the 1970s to the present. Their content has referenced many topics, including climate change, heritage, ecosystem loss, legacy, gender, race, and hierarchy. The event, hosted at the RedLine Contemporary Art Center, runs through January 23, 2022. Check out the RedLine website for hours of operations.
If you are interested RiNo real estate or homes in the other surrounding areas of Denver, Colorado, contact Luke O'Bryan to schedule an appointment.