Despite being less than five minutes away from downtown Denver, the neighborhood of Cherry Creek feels like an entirely different world. This highly sought-after community provides residences with a number of attractive qualities. Tight-knit community and small-town feel? Check. Close access to nature and great restaurants? Check and check. If you're considering moving to Cherry Creek, then it's important to familiarize yourself with the area. From the history to some of the best restaurants, read on to learn about eight things to know before moving to Cherry Creek.
History

As one might imagine, the history of Cherry Creek is closely connected with the rest of Denver history. The city of Denver was founded in 1858 as a gold mining town, attracting individuals from across the country. The gold rapidly dried up prompting the city to become a supply hub for mines that were being developed in the mountains. The town quickly transformed from a small, urban center surrounded by rural farms to a bustling downtown district with skyscrapers.

Denver continued to grow into a flourishing city, with new neighborhoods quickly evolving. One such neighborhood was Cherry Creek, which takes its name from the prominent creek that runs through Denver and marks the neighborhood's southernmost border. The creek is known to harbor crayfish, which makes it a popular fishing spot, and more famously was once known to harbor gold.
Location

Perhaps one of the best perks about living in Cherry Creek—and one of the things that draw people here—is its prime location. The neighborhood of Cherry Creek is nestled right in Denver's geographic center. It is bounded to the south by the actual Cherry Creek, to the north by East Sixth Avenue, to the west by University Boulevard, and Colorado Boulevard to the east.

Thanks to its central location, Cherry Creek is perhaps one of the easiest neighborhoods to access in the city. The community is serviced by four major Denver traffic routes, which provide easy access to other parts of Denver.
Lifestyle

With just over 7,000 residents, Cherry Creek has managed to maintain a small-town charm that is hard to find elsewhere. Residents enjoy living here due to the quiet, suburban atmosphere that offers a respite from the hustle and bustle of city life. Additionally, individuals who are lucky enough to live here can enjoy the peaceful community, while still having close access to the rest of Denver and its big-city conveniences.

This charming neighborhood attracts individuals from all backgrounds and walks of life. This includes everyone from retirees looking to settle down to commuters who prefer to be away from the busy city to families looking for a safe place to raise their children. Regardless of what stage of life you are in, Cherry Creek has a place for you. No matter your background, what all Cherry Creek residents have in common is an appreciation for the safe neighborhood. Both violent crime and property crime are well below the Colorado average, according to Bestplaces. The violent crime index here is 11.4, as compared to Colorado's 21.6, while the property crime index is 30.7, as compared to 39.7.
Shopping

If shopping is your guilty pleasure, then you'll be sure to love all that's waiting for you in Cherry Creek! This thriving community boasts two major commercial centers. The first is Cherry Creek Shopping Center (also known as Cherry Creek Mall) which can be found on East Sixth Avenue. As the region's premier shopping destination, Cherry Creek Shopping Center is home to over 160 stores. You can find everything from local boutiques, to high-end designer stores such as Louis Vuitton and Burberry.

Cherry Creek North, which is located on the neighborhood's western side, offers a lively shopping scene with its 600 businesses that span over 16 blocks. In addition to a diverse array of shops, you can also find restaurants, events, galleries, spas, salons, and plenty more.
Parks & Green Spaces

It's hard to beat summer in colorful Colorado and, lucky for you, Cherry Creek provides ample opportunities to spend time in the great outdoors. To connect with nature, spend the day at Cherry Creek Park. The park is anchored by an expansive 880 surface acre reservoir and offers an assortment of recreational activities to be enjoyed. This includes biking, bird watching, boating, fishing, hiking, camping, and horseback riding. In the winter, the lake is even open for ice skating! Dogs are welcomed in the campgrounds and on some of the trails, but be sure to keep them on a leash except for the designated off-leash area.

Locals also enjoy Cherry Creek Trail, which comprises 40 miles of paved trails in the heart of the city. Jog, bike, or walk your dog as you follow the trail that leads from Denver's Confluence Park all the way down to Franktown. During your walk, you can soak up the sights and sounds of the scenic city.

Located in close proximity to the Cherry Creek Mall, the Denver Botanic Gardens are another spot that is worth checking out. Spend the afternoon exploring the scenic landscaping and be sure to stop and smell the roses. In the fall, you can even stop by and get lost in the 7-acre corn maze! Visitors under the age of 10 can explore the corn mini-maze for a time of fun and excitement.
Restaurants

Nothing screams the weekend like brunch! Urban Egg Cherry Creek North is the place to go when it comes to indulging in an unforgettable brunch experience. This local eatery is passionate about utilizing the finest, locally sourced, honest ingredients, including the best meats, cheeses, eggs, and produce available. To complement your meal, consider ordering a mug of high-quality roasted coffee or perhaps a glass of orange juice if you're looking for something a bit more refreshing. There's also plenty of gluten-free options available (which even includes gluten-free pancakes!).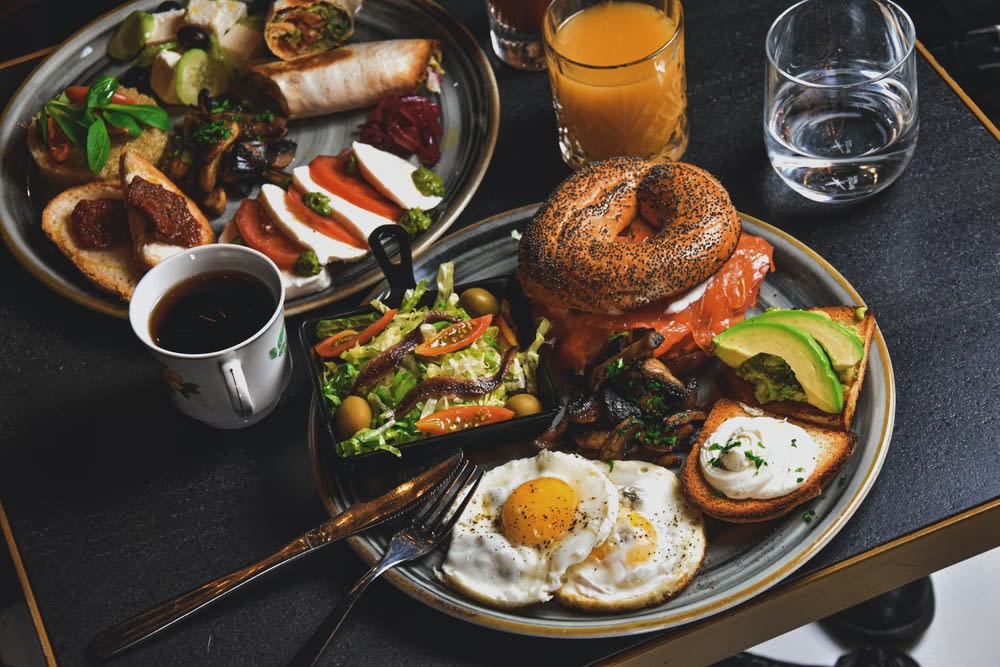 If you're looking for someplace to celebrate a special occasion, then we recommend booking a table at Elway's. This Cherry Creek restaurant is a wildly successful venture of former Denver Broncos quarterback and local hero, John Elway. An upscale steakhouse, Elway's offers 100% USDA prime beef steaks, hand-cut on the premises, as well as seasonal seafood selections. The menu changes to match market availability, ensuring guests with the finest and freshest dining selections possible. If the weather permits, why not enjoy your meal on the outdoor patio? Whether you're looking to celebrate an anniversary or entertain business associates, Elway's is the perfect place to do so.
Festivals

If you're new to town, one of the best ways to get involved in the community is by participating in local events. Thankfully, Cherry Creek is proud to offer an exciting calendar of festivals throughout the year, such as the famous Cherry Creek Arts Festival. This festival occurs during Labor Day weekend at the Cherry Creek Shopping Center. The Cherry Creek Arts Festival has become a loved part of the community since first originally starting nearly 30 years ago. A world-class and award-winning celebration, the festival features more than 220 national and internationally renowned and emerging artists, resulting in an interactive art experience for everyone. In addition to art of every medium, the weekend also comprises 16 performing artists, as well as children's activities and food. Keep in mind that in order to attend the event, you'll need to make a reservation to guarantee your spot!
Activities & Events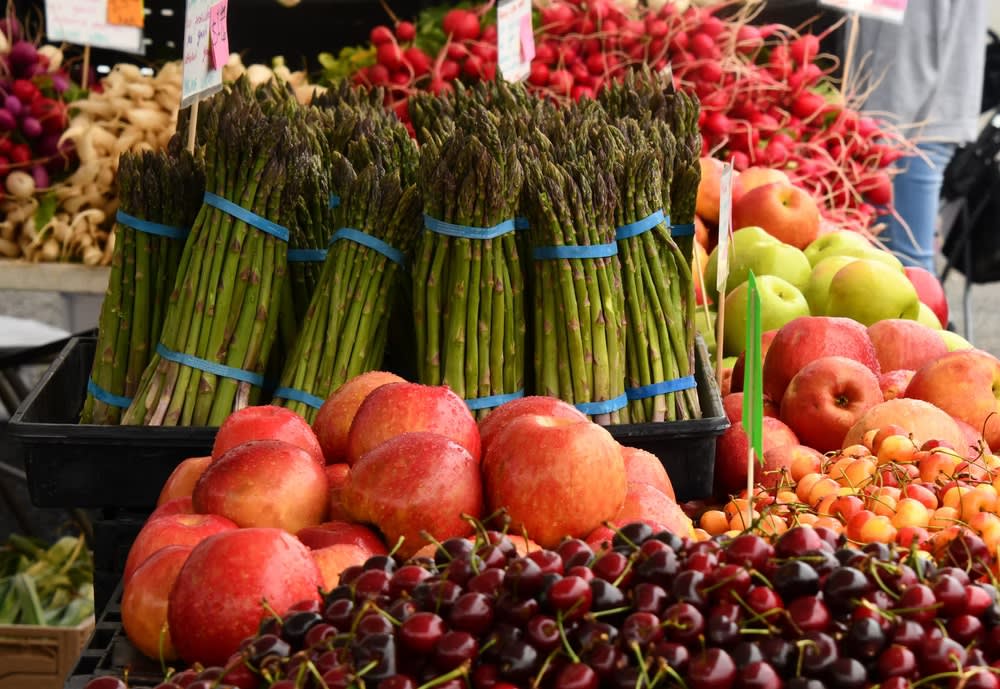 Cherry Creek might be considered small with just under 7,000 residents, but life here is far from boring. On the contrary, there's plenty of exciting activities and events to partake in—starting with the Cherry Creek Fresh Market. This upbeat farmer's market, which is located at the Cherry Creek Shopping Center, takes place on Saturdays and Wednesday mornings from May through October. Stroll through the booths and grab some of your favorite local products from farmers across the states. There are fresh fruits and vegetables, fragrant flowers, local dairy products, and specialty food items. Free parking can be found in the parking lots west of the shopping center, near Boulder Running Company.
If you're ready to explore Cherry Creek homes for sale, contact Luke O'Bryan today. Whether you're looking for a short-term rental or a forever home, Luke can walk you through the process from start to finish and help you find a place that's right for you. With years of experience in the real estate industry and deep knowledge of Cherry Creek homes, Luke and his team can help you find a house that truly feels like home.
*Header photo credit: Denver.org