Before listing a home for sale in Cherry Creek, homeowners should be aware that the Denver real estate market is moving in favor of the buyer. In other words, there are currently more Denver and Cherry Creek homes for sale than there are prospective buyers. This can make it more challenging to sell—but it's still possible to get your asking price when you make the right preparations.

Staging your Cherry Creek home before listing it for sale will help ensure that the house appeals to the widest range of potential buyers and that it has more curb appeal than its competition. Below are some staging tips that will help you get better, more frequent offers on your Cherry Creek home for sale.
1. Declutter

At the beginning of the staging process, you should take time to remove any excess belongings from your Cherry Creek home. This includes out-of-season clothing, books, papers, small kitchen appliances, and anything else you won't need easy access to during the selling process. Instead of storing these items in basements or closets, where potential buyers will still see them, rent a storage unit where you can keep them out of the picture until closing.
2. Depersonalize

It's necessary for potential buyers and their families to envision what life would be like in each of the homes they consider buying. If your home is filled with personal objects and the evidence of your own life in the space, it becomes difficult for potential buyers to imagine their own future in the home. When staging for Cherry Creek house hunters, remove your own family photos, artwork, and other personal items that are unique to you and your family. As mentioned above, these should be placed in your storage unit rather than in the closet spaces of your home. Simple, clean decor (such as floral arrangements, candles, and houseplants) can be used to add color and personality to your space.
3. Swap out large furniture

Remove large, bulky furniture from each room in your Cherry Creek home to make the space feel bigger. Go through each room and ensure that there's plenty of space for open house guests to pace around and use their imagination. If your living room has a large couch, two chairs, a coffee table, and two end tables—consider removing the couch, coffee table, and one end table, and replace them with a small love seat. As a rule, none of the rooms in your home should look crowded, as this will give the impression to potential buyers that the home is too small to be comfortably lived in. An experienced realtor can help you determine the best layout.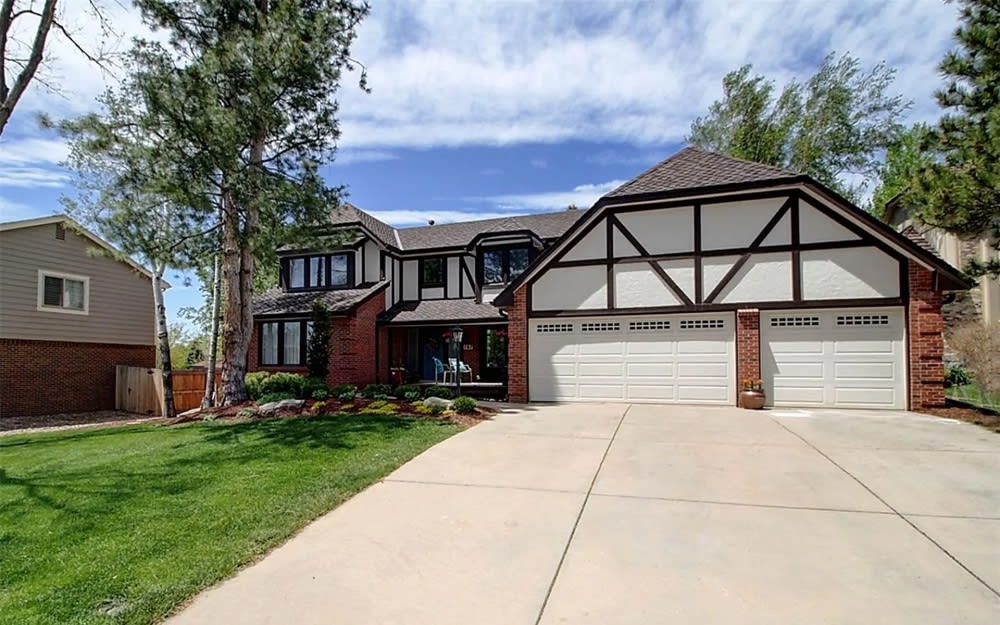 4. Don't forget the outdoor spaces

In terms of making a good first impression on your buyers, outdoor spaces are just as important as your home's interior. Improving your curb appeal is part of the staging process and can be done by tidying your lawn and shrubbery, placing colorful potted flowers along your walkway, and painting or replacing a worn front door or garage door. Any outdoor living spaces should also be staged. If you have a porch, patio, or deck, stage it with high-quality outdoor furniture that encourages potential buyers to sit and imagine their future yard. You can string up outdoor lighting to add ambiance and help potential buyers envision casual summer barbecues in their new homes. Outdoor lighting also makes for great listing photos!
5. Pay attention to lighting

A well-lit home appears cheerful, cared for, and spacious. Take advantage of any natural light by removing heavy drapes or obstructive blinds and replace them with sheer coverings. Swap out regular bulbs with brighter varieties and add some floor lamps throughout the home. If you have old or outdated light fixtures, now's the time to upgrade them and add high-efficiency bulbs. Lighting has a subtle but important impact on the impression your home makes on potential buyers. Ask your Cherry Creek real estate agent to turn on as many lights as possible prior to taking photos or doing showings, as this helps buyers feel welcome and warm in the space.
6. Repaint

A fresh coat of paint can add as much as 1-3% to your home's final sale price. If you're listing your home at the median price for Cherry Creek homes ($1.02M), fresh paint may add up to $30,000 to your sale price. Considering that the average cost of painting a room is between $350 and $850, this makes painting one of the highest ROI projects you can do prior to listing your home for sale.
7. Ensure each room has a designated purpose

Ambiguity is not your friend when staging a Cherry Creek home for sale. Potential buyers want to know exactly what each room will be used for when they move in. If you currently use a guest bedroom as a storage room or home gym, furnish it with a twin bed, nightstand, lamp, and dresser to restore its original purpose. If you have an extra room, consider staging it as a home office with a desk, shelves, and bookcase. Many potential buyers will be planning to work from home in the years to come, and office space is a big draw.
8. Remove evidence of pets

Evidence of pets in your home can be a turn-off to potential buyers, especially if they have allergies or don't like animals. Before showings, remove all pet beds, litter boxes, feeding bowls, and toys. Repainting and removing furniture helps reduce pet odor, but you may want to get the home's carpets professionally cleaned, as well. Potential buyers are more likely to detect your pet's odors than you are, especially if they're not animal lovers.

If you're ready to start the pre-listing process, contact Cherry Creek real estate agent Luke O'Bryan for trustworthy local expertise and excellence in customer service. Luke is happy to guide clients through each step of renovating, staging, and listing their homes, and will help you make the most out of Denver's real estate market.